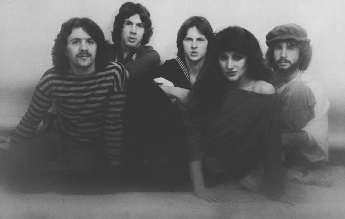 RACER: Popular Pacific Northwest Band during the 1980's (A.K.A. YOURSELF ).
(From left-to-right:)
Keith Sternberg - guitar
Charlie Knowlton - drums, vocals
David Loucks - bass, vocals
Julie Bentley - vocals
Allan Loucks - keyboards, vocals


Brief Bio:
RACER was formed in 1980 by Allan Loucks, David Loucks, Keith Sternberg, and Charlie Knowlton.
After going through a few vocalists, Julie Bentley later joined the group. Doug (Max) McGee later joined as soundman.
All vocal and instrumental orchestrations were created by Allan and David Loucks.
---
---
ADGL Productions, Inc. (BMI)